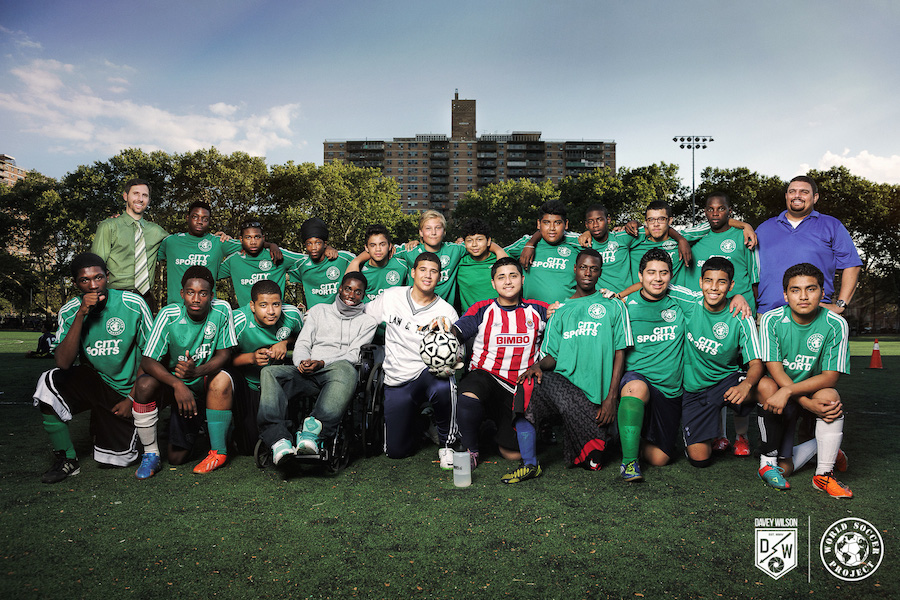 The New York Independent Schools League (NYISL) offers after-school & weekend sports programming to students in New York City's under-served schools.

We currently offer soccer, floor hockey, and touch rugby programs (i.e., leagues and instructional programs).

We focus on serving small, under-served schools that don't have the financial and/or human resources to participate in the city's Department of Education (DoE) sports leagues. Many schools can't afford the DoE's league fees the costs of coaching. While some schools can afford these fees, the DoE's programs simply don't have room to include them - and so these schools are also under-served.
Our weekday school leagues are free. And we provide coaching when schools can't.

To participate in our weekend programming, we ask all participants to make a donation. All donations help us to continue to provide free after-school programming and to cover rental fees for our weekend facilities.
In addition to the above services, we outfit under-resourced track & field programs with free, brand new NIKE running shoes and running apparel.
If your school would like to participate in one of our programs or if it could use new running gear for its track & field athletes, contact us today!
Get Involved!

There are many ways you can help us to help under-served youth:
Make a financial contribution (we are a 501c3).

Donate equipment (e.g., shoes, shorts, balls and goals).

Rent us your facility (we need gyms and fields).

Volunteer your time (at coaching, transporting and/or setting up equipment, and marketing).

Advertise your business with us! Our reach is significant, as we serve America's largest school district of 1.1 million students - and their teachers and parents too.
Joining Our Program
If you would like your school to join one of our programs, please get in touch.

When we say our program is free, we really mean free. There is no charge to schools, students or parents for anything we provide: referees, jerseys, equipment, this website - even soccer shoes that several players receive.



Who We Are
The NYISL is overseen by the people who run the World Soccer Project and the World Rugby Project. We're experienced sporting sorts, who also have significant professional backgrounds in non-profit management and education. (For our work with local youth in need, we were NY1's New Yorker of the Week in June '12 and Major League Soccer's Community MVP for the 2012-13 season.)


Connect with Us!

info@nyisl.com